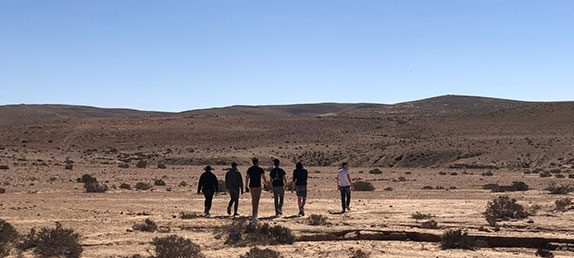 God did not reject His people, whom He foreknew. Don't you know what Scripture says in the passage about Elijah - how he appealed to God against Israel: "Lord, they have killed Your prophets and torn down Your altars; I am the only one left, and they are trying to kill me"? And what was God's answer to him? "I have reserved for myself seven thousand who have not bowed the knee to Baal." So too, at the present time there is a remnant chosen by grace. (Romans 11:2-5)
May the God of the Bible use His remnant to lead this nation back to Himself and Biblical Truth while leading lost souls to faith in Jesus Christ. I refuse to bow my knee to Baal and join with other followers of Christ as ONE BODY, not a denomination or part of a man-made church marketing effort or the newest fiefdom led by a mere man, but to join other blood-bought sons and daughters of our Lord and Savior Jesus Christ, following Him alone, my only guide being the inspired, inerrant Word of God, that represents Absolute Truth and is my final authority in all matters.

For if the willingness is there, the gift is acceptable according to what one has, not according to what one does not have.
(2 Corinthians 8:12)
I know from God's Word that the only hope for this nation, for the nations of this world, and for each living person, is to worship and honor God our creator and surrender completely and unconditionally to the Savior of the world, Jesus Christ. It is no longer my life, since I have been bought with a price, the precious blood my Savior Jesus shed on Calvary's cross for the forgiveness of my sins.



Each of you should give what you have decided in your heart to give, not reluctantly or under compulsion, for God loves a cheerful giver.
(2 Corinthians 9:7)
My goals are no longer of this world, but heavenly. I will run my race faithfully as so many of our dear brothers and sisters have done before me over the ages and keep my eye on the prize. I have no other desires but to use my God-given gifts and talents to do my part in boldly serving Jesus in whatever work He calls me to, and when that work is finished, hearing Him say, "Well done thou good and faithful servant: thou hast been faithful over a few things, I will make thee ruler over many things: enter thou into the joy of thy Lord."



Give, and it will be given to you. A good measure, pressed down, shaken together and running over, will be poured into your lap. For with the measure you use, it will be measured to you. (Luke 6:38)
As part of "The Remnant," I will stand with you in prayer and commit to send you a recurring donation every month for the next 12 months to help you boldly and without shame take the Gospel of Jesus Christ and Biblical Truth to the lost in the United States and around the world.
I will commit to be one of the 7,000.
I am proud to be part of the remnant!