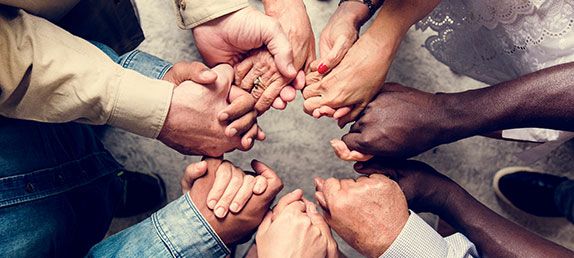 "And pray in the Spirit on all occasions with all kinds of prayers and requests. With this in mind, be alert and always keep on praying for all the Lord's people." (Ephesians 6:18)

The Bible directs us repeatedly to apply our hearts to God and pray. Prayer is a vital part of Christian life. It creates and solidifies a personal and sincere relationship with our Father reminding us that He knows us, loves us, and will always take care of us even in ways we not understand or expect. Prayer can express devotion, thanksgiving, and worship. It can make requests and ask for intercession. It can consecrate and dedicate our lives to God's will. A lack of prayer demonstrates a lack of faith and a lack of trust in God's Word.
LivePrayer is built on the foundation of prayer and offers a place where you can ask for help in prayer, pray with others, and offer prayers for those in need.
Why should we pray?

1. Prayer is commanded by God.
2. Prayer allows us to confess our sins, repent, and receive forgiveness.
3. Prayer reveals God's guidance and will for our lives.
4. Prayer expresses our love and gratitude for God and His love for us.
5. Prayers cannot be answered if humble petitions are not given voice.
6. Prayer graces us with the armor of God with which we can defeat Satan.
---
Pray for Others

Visit our Prayer Wall to read prayer requests and pray for others!
---